SIGN UP FOR
OUR NEWS LETTER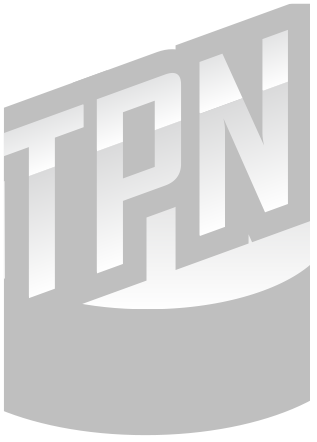 An Off-Ice Interview – Brandon McNally
By Allison Dawe
For Brandon McNally his strongest memories of the start of his hockey career are playing street hockey tournaments with friends and family. It's amazing how such a simple game of pick-up hockey remains in your memories and is something that is a huge piece of his hockey journey. Brandon remembers his first times skating with his Dad by his side were filled with tears. He started to skate around age 2 and as he grew up played in youth leagues. He remembers his Mom drove him all over and watched his games. Brandon's parents truly invested in him and helped him pursue his love of hockey, and that is something he will never forget. 
Growing up outside of Boston in Saugus, Massachusetts Brandon stayed in Massachusetts for high school attending Belmont Hill school, located in Belmont, Massachusetts. He had always grown up around the city and loved the Red Sox. His team had a incredible opportunity to play a game at Fenway Park, an absolutely iconic Boston landmark. Brandon remembers how excited he was to score during that game. He celebrated in the best way possible, he pretended to hit a home run out of the park. This is a day he will remember forever. 
The identity of a player takes time to develop, but its typically pretty clear what your style and brand of hockey are during your high school years. For Brandon his ability to outwork his teammates and opponents was key, he plays with a level of intensity that challenges every opponent he faces. Brandon describes that he never was the fastest skater on the ice, or ripping shots, but his greatest strength he brought to the ice each day was his work ethic. The willingness to always give 100% and be a strong team member makes him a standout. While a player can work tirelessly to develop their physical presence and work on their stick skills, character on the ice is something that is powerful and is the ultimate strength. 
College hockey sets a solid foundation for your future in the game, its especially important for any player that dreams of playing professionally. You want to feel like a program, and team are invested in you and want to help you grow as a player. For Brandon that perfect fit was Dartmouth. He visited the school and was offered a place on the roster, he immediately knew that's where he wanted to spend the next four years. 
Brandon has a style of hockey unlike anything else. His standout qualities all speak to his intense work ethic and strong character both on and off the ice. Gritty, tough, strong, and smart are just a few words that come to his mind, "we hate(d) playing against you." Being the player that loves to be hated, is something you never hear these days. There's something comforting about that statement, while professional hockey has certainly evolved, bringing a high level of intensity to the ice each and every day, and always outworking the guy next to you is admirable. Brandon's confidence in himself and his role on the team he is on, combined with his relentless brand of hockey makes him stand out on whatever roster he is on. 
There's always a season, a team, a moment in time that stands out in any player's career. Brandon has spent parts of his career in the ECHL and AHL, he has so many positive memories but the season that stands out most for him was 2017-18 when he played for the Cincinnati Cyclones in the ECHL. "Playing in front of 8,000 crazy, screaming fans every night.  I met so many genuine, good people on and off the ice.  It was such a great atmosphere to be a hockey player.  We had a great group of guys.  I enjoyed going to the rink every day."
That time in his life and those experiences are unforgettable. But for Brandon another standout moment in his career happened during his first appearance on an AHL roster. He played for the Hamilton Bulldogs, located in Hamilton, Ontario, Canada during part of the 2014-15 season. "When I scored my first goal it was a relief almost.  You work so hard your whole life for just a couple of moments.  It was one of the best feelings I have ever had. "Making that impact by scoring is exactly what you need as a new member of the team, you have to show your commitment, and desire to be there and that's exactly what Brandon did.  
Your hockey career is a journey. It's a time you will never forget, the places you play, the teammates you have, and the memories you have stay with you forever. When Brandon decided to take his talent to Europe he was excited and ready for a new chapter of his hockey journey, "I was looking for a new adventure, to see the world while still getting to play hockey.  I have been able to see so many new places in the US, Canada, and Europe that I would not have experienced if it was not for hockey." He played on several different teams in the AlpsHL, a professional hockey league located in central Europe, member teams are from Italy, Slovenia, and Austria. Brandon played for, Vipiteno/Sterzing during the 2018-19 season, located in Vipiteno, Italy and in 2019-20 Asiago and Pusteral/Valpusteria located in Pusteral, Italy. 
For those of you who are unfamiliar with these teams as I was, Vipiteno and Pusteral refer to the team names in Italian and Sterzing and Valpusteria are the team names in German. In the 2020-21 season Brandon played with the Odense Bulldogs located in a pro team located in Odense, Denmark. 
While he enjoyed his time being a part of a different hockey market, and experiencing new places, the European brand of professional hockey is much different then here in the States or Canada, "I am definitely not meant for the European leagues honestly.  It is a soft brand of hockey that I am not used to playing.  However, it is really interesting to see how other countries think about and teach the game." It's important to be honest and confident about your identity as a player and how you're playing style might not fit the hockey culture in other markets. Brandon fully recognized this, but that ability to 
With all of this playing experience coaching is the perfect way to share his love for hockey with young players. Brandon is currently coaching at Driscoll Skating & Skills located in Boston, Massachusetts and run by Tim Driscoll, Justin Mansfield, and Greg Gallagher. He loves sharing his passion with young athletes ages 5-15 and seeing their progress each time they get on the ice, "The most rewarding part is when a student is struggling, and you teach, then encourage him or her to try their absolute best." Coaching is an amazing gift and talent, sharing your passion and helping others to grow is so admirable. Brandon considers himself to be a pretty quiet and never imagined that he would be coaching 25-30 kids at a time, but he is loving it. 
When I asked Brandon about his future in the hockey world and where he has already made a promise to himself, "I still enjoy playing and being around my teammates and the game.  I promised myself I would keep playing until my love for the game starts to dwindle away and then it will be time to retire.  I hope to explore more countries and other places around the world." He believes that you can't worry about where you will end up, believe in yourself and be confident. It's simple advice, but so important to remember, especially for athletes who want to have a long future in hockey, and potentially play professionally.
Brandon was told that he could not play hockey in high school, that he could not play Division 1, and he was supposed to be drafted during the 2010-11 NHL Draft but did not. He has pushed all of this aside and blocked out this negativity, "I made it to the American League, one of the top leagues in the world. I am proud that I never gave up." How work ethic and attitude make him role model, never give up on yourself, these are words to live by. 
Want to start your sports media career? Then Join The Puck Network!
There are openings to cover your favorite team(s) and earn school credits! If you are interested, then apply by filling out the form here: Join Our Team. What are you waiting for? Start your sports media career TODAY!
January 20th, 2021
PICK A TEAM