SIGN UP FOR
OUR NEWS LETTER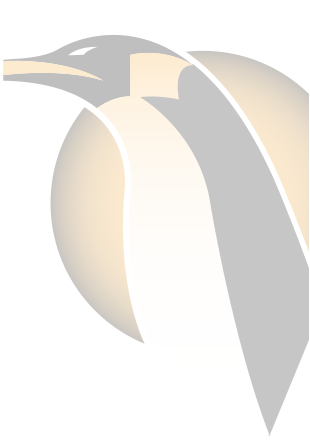 VIDEO: Penguins Take Game 4, One Win Away From Stanley Cup
By Jameson Bradley
After a rousing Game 3 in the Shark Tank, San Jose evened the odds a little by putting the series at 2-1. Pittsburgh still had a game in hand, but the Sharks took their first home game, and no one was going to be surprised if they evened the series before they headed back to Pittsburgh. What did come as a surprise was that they did the opposite. San Jose dropped Game 4 and now instead of going to Pittsburgh 2-2, they have now let the Penguins slip into position to win the Lord Stanley on Thursday. Here is how it happened.
1st Period
If you have read all of my reviews I am very much in favor of the idea that shots win games. The Sharks have fallen very far behind the Penguins in shot totals, and while their coach has come out and said that he thinks more efficient shots are better, I disagree.  It's never a bad idea to get the puck to the net. For once the Sharks started the game with more shots than the Pens. They would finish the period with shots in their favor 8-6. The Penguins must have learned a thing or two from taking less shots because they were the team that scored. After a horrible line change by San Jose, Phil Kessel literally just seemed to walk into the zone. The Sharks realized their mistake, and not one, not two, not even three, but four Sharks went after him. He took a shot. Jones gave an amazingly juicy rebound and Ian Cole pounced on it for his 1st Stanley Cup Playoff goal. The period would end 1-0, but the Sharks and the Penguins would both have PP opportunities during the frame.
2nd Period
San Jose started the 2nd feeling like they were backed into a corner. They only managed to get 4 shots off the entire period, while Pittsburgh got 7. The Penguins would strike again on the power play this time about 2 minutes in. With a great face off win by Crosby, a couple back and forth passes from Letang to Kessel, they finally went for it. Kessel let the shot go and it was redirected by Evgeni Malkin, who was all alone at the side of the net.  Apparently the Sharks thought that because he wasn't scoring they could leave him alone. That would only be Malkin's 5th goal of the playoffs, but a big one. The period would end 2-0.
3rd Period
It took 48 minutes for the crowd at the Shark Tank to finally get what they wanted. After a good keep in by the Sharks, a point shot led to a scramble in front. Somehow the puck ended up right next to Melker Karlsson who let a shot go on Murray's sweet spot. And by sweet spot I mean the same spot he let that softy go in the other night. His left hip right be the glove. Sharks made it a one goal game. They would fight for the rest of the period getting off 12 shots but would eventually let in another goal. Not an empty net goal, but a regular one. With about 2 minutes left Carl Hagelin would give a beautiful feed to Eric Fehr for the third Penguins goal of the game. The Sharks would go on to lose 3-1.
Analysis/Conclusion
For a series that started pretty even, the Penguins have done an incredible job at making it seem like they are the better team. I'm not going to even hark on the Sharks shot advantage of 24-20 over the Penguins. They solved that problem. They have done a great job at containing the firepower the Pittsburgh Penguins bring to the table. They held Crosby to a -1 rating, 1 SOG and less that 50% in the face off circle. San Jose's problem seems to be that their players are not stepping up. The Sharks have contained Crosby at times, but Eric Fehr had 3 SOG, Malkin had 2 SOG, and Kessel had 4 SOG with each earning a point. Joe Pavelski had 5 SOG and hasn't scored at all in the series. His last goal was May 25th. Captain America seems to have taken some time off. The Sharks need to step up their game. The finally solved the SOG problem, but now their big guys need to step it up. All their scoring has come from their depth, and if they want to win Game 5 they need to change that. I would expect Crosby, Malkin, and Kessel to have their best games of the year on Thursday.  If they are going to do that then Brent Burns, Joe Thornton, and Joe Pavelski need to have theirs as well. But lets just all take a moment to realize that Pittsburgh is one win away from the Stanley Cup.  Remember how they fired their coach mid season? Yeah, me neither.
Want to be an Editor or Writer? Join The Puck Network!
PensNPucks is part of The Puck Network, which covers the entire NHL. There are openings to cover your favorite team(s) and earn school credits! If you are interested, then apply by filling out the form here: Join Our Team
PICK A TEAM