SIGN UP FOR
OUR NEWS LETTER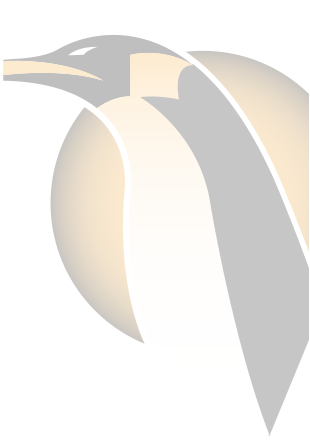 SCF Preview: Pittsburgh Penguins vs San Jose Sharks
By Jameson Bradley
The greatest time of year is finally here. After a hard fought season, the best from the East and the best from the West will face off for the greatest trophy in all of sports. The San Jose Sharks will make their first ever Stanley Cup Finals appearance against the Pittsburgh Penguins.  Both teams have often exhibited regular season dominance, but their power in the post season always seems to degrade. The Sharks have made a history of leaving the playoffs within the first two rounds. Pittsburgh has shown the same, except for a Stanley Cup appearance in 2008 which ended in a loss that year, but they went all the way in 2009. This years SCF seems to breathe new life into the race to the finish.
For starters we aren't seeing the teams everyone said we would see. Its nice to have a Stanley Cup Final patch on a jersey other than Chicago or Los Angeles. Secondly, both teams have fought to get where they are.  Both teams have defeated giants and have gotten further than anyone said they would. Joe Thornton, forward for the San Jose Sharks, has been in the NHL 19 seasons and never made a trip to the SCF.  In those 19 seasons he has made a reputation of being of one the best passers in the league, but it has never gotten him as far as it has now. Sidney Crosby, captain and forward for the Pittsburgh Penguins is undeniably the greatest hockey player in the world, and some would say ever to play the game. But in Crosby's 11 seasons in the league, he only has raised the Cup once.  He has won several gold medals, including a golden goal in Vancouver, but nothing comes close to the Cup itself. Both teams have amazing stories that have brought them to this point.
Regular Season:
The teams split the regular seasons wins on away ice one a piece.  The Sharks won 3-1 in Pittsburgh on November 21st, and days later on December 2nd the Penguins won on San Jose ice 5-1.  Brent Burns led his team to victory with two goals, while Phil Kessel led his team to a win with two goals and Evgeni Malkin had 1 goal and 2 assists. Martin Jones led the Sharks in net and blocked 38/39 and 24/28 shots in those games, while Marc Andre Fleury led the Pens going 26/29 and 33/34 against in shots.
Offense: 
Phil Kessel is having an incredible playoff run after the trade from Toronto this season.  Enjoying his first ever SCF he has 9G and 9A.  He is also the leader of the HPK line which is made up of himself, Carl Haglin (5G 7A), and Nick Bonino (3G 12A). Did I tell you that is the Penguins second line? The Penguins also have Sidney Crosby (6G 9A), Evgeni Malkin (4G, 11A), Chris Kunitz (4G 6A) and Patric Hornqvist (7G 4A).  To say the least they have no shortage of players capable of scoring. The HPK line is their most effective, but with Crosby and Malkin leading the other lines they are dangerous at every change. If Pittsburgh's numbers look good on their forwards, wait until you see San Jose's. Logan Couture is having an incredible post-season. Through 18 games he has 8G and 16A for a total of 24 points. That's good enough for the history books so far. Joe Pavelski continues his goal dominance with 13G and 9A, while Brent Burns (6G 14A), Joe Thornton (3G 15A), and Patrick Marleau (4G 8A) also continue their historic run to the finals. I would attribute the difference in points for the Sharks to the fact that they have gone against more offensively minded teams. The teams the Penguins went against the Capitals in the second round, which was basically a head butting match in scoring. They weren't winning those games 6-0 like San Jose has in the past. But even with that San Jose has never had a scoring run like this. The "C" looks nice with Pavelski, and even nicer when he is leading the team in goals.
Advantage: San Jose
Defense:
Both teams defense would be pretty much even if not for one player. Brent Burns. Hockey player half the year, Chewbacca in the other half, Burns has carved himself a very specific niche on the team.  With 6G and 14A he is an elite blue-liner, but also an extremely offensive one. Marc-Edouard Vlasic has decent numbers with 1G and 10A, but has an incredible +/- rating of +13. That's the best rating on either team. Pittsburgh numbers aren't so impressive on the blue line.  Kris Letang leads the Penguins with 2G and 8A. Other than that the blue line isn't rocking like San Jose. Trevor Daley was injured a couple game ago and will be out for the remainder of the playoffs so they are going to be spread thin.
Advantage: San Jose
Goalie:  
Pittsburgh's main goaltender has been Matt Murray. He has a 2.21 GAA with a .924 SV%. He has led the team with 11 wins and 4 losses. Barely reaching his 22nd birthday last week, Murray has been incredible. He has faced the best in the NHL and has been able to stand his own. San Jose's trade in the off season is proving perfect for them. They traded for Martin Jones who before was the backup goalie for Jonathan Quick in LA.  I'm pretty sure LA was lamenting the trade as the season started, and even more so when Jones disposed of Quick and the Kings in the first round. Jones has a 2.12 GAA and a .919 SV%. He has 12 wins and 6 losses.
Advantage: San Jose (It's pretty even against the two.   took the number of shots faced, goals allowed in the playoffs, and if either goalie has been pulled in a game into account for the advantage.)
Special Teams:
The Pittsburgh Penguins have gone 15 for 64 on the PP, good for 23%. Their numbers are considerably higher during the New York series, almost scoring a PP goal every game. They dipped during Washington, and somewhat returned to form against Tampa Bay. The have successfully killed off 46 of 55 penalties which gives them a 84% on the kill. The San Jose Sharks are a 27% efficient on the PP going 17 for 63 on their opportunities. They have an 80% on the PK, killing off 41 of 51 short handed opportunities.
Advantage: Pittsburgh
Story Lines to Watch:
As I said Sidney Crosby will be a fun one to watch in this series. This is his stage, and if there was ever a time to silence the nay-sayers now would be that time. Matt Murray made his playoff debut in his rookie year against New York in round one and has not disappointed since. Evgeni Malkin has been pretty quiet as of late, but had some great games against Tampa Bay. I would be interested to see if he can find his groove against the Sharks, especially having dominated them in a game during the regular season. The Sharks have veterans as the likes of Joe Thornton and Patrick Marleau, who through 19 seasons have not seen the SCF.  It will be exciting to see them finally receive the stage they deserve. Hopefully Joe Pavelski can continue his dominance, and Couture will continue to make history.
Conclusion/Prediction:
It's been a while since the SCF have gotten me this excited. These two teams have been incredible, and have both overcome huge odds to get here. The great part is they deserve every second of this. They haven't gotten here by luck, or by the grace of one player. They aren't dynasty teams that we have seen over and over again in the playoffs. They are both equal but different in every way. When the Cup is lifted I will be ecstatic for that team, but also extremely heartbroken for the ones that go home empty handed. San Jose seems to have all the right numbers, but Pittsburgh's advantage in special teams might make it difficult. San Jose has been going their full potential all playoffs, and I feel like we have yet to see the full potential of the Pittsburgh Penguins. Crosby is the greatest player in the world for a reason, and I look to him to be a key factor in this series.
Prediction:
It's going to be a tough fought series, and I wouldn't be surprised if every game is decided by one goal or overtime. I going to call Game 7 going to overtime, so it could basically anyone's game, but I think Penguins win in Game 7.
Want to be an Editor or Writer? Join The Puck Network!
PensNPucks is part of The Puck Network, which covers the entire NHL. There are openings to cover your favorite team(s) and earn school credits! If you are interested, then apply by filling out the form here: Join Our Team
PICK A TEAM