SIGN UP FOR
OUR NEWS LETTER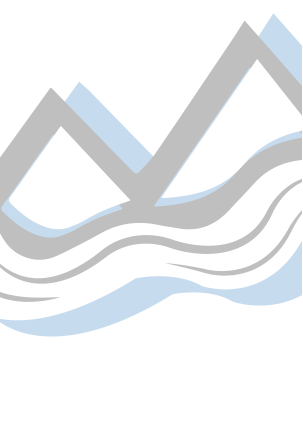 Colorado Makes 1st Round Selection And A Trade
By Richard Gonzalez
Day one of the NHL entry draft concluded today and the Colorado Avalanche made two transactions: one was a trade with the Washington Capitals and also their first round, 16th overall, selection.
The Avalanche traded their second-round pick (47th overall) to the Capitals in exchange for goaltender Philipp Grubauer and defenseman Brooks Orpik, but are coming off a Stanley Cup victory.
This is a good indication that pending unrestricted free agent Jonathan Bernier will most likely not return. Joe Sakic also said he would trade Orpik or will buy out his contract. The 37-year-old defenseman has one year left with a $5.5 cap hit. 
Grubauer was drafted in the fourth round, 112th overall, in the 2010 draft by the Capitals. Grubauer made his NHL debut in relief of Capitals starting goaltender on February 13, 2019. Grubauer has played in 101 NHL regular season games with a 43-31-11 record. This season he had a save percentage of .923 and a 2.35 GAA. Grubauer won the Stanley Cup with the Capitals and expressed his desire to have a chance at a starting role with a different organization. 
Analysis of the trade. At first, I was completely confused as to why we would bring in Orpik. He seemed like the opposite of the youth movement the Avalanche had been moving toward. Taking on the larger contract to persuade the Capitals to give up Grubauer for a second-round pick makes sense. Grubauer briefly took the starter role from Braden Holtby for the start of the playoffs. He has the ability and potential to earn the starting role in Colorado or to have a significant role since Semyon Varlamov gets injured frequently. He had a strong finish as he started in 10 of the last 16 games. Grubauer went 7-3 with a save percentage of 9.25 and a 2.32 GAA. 
Varlamov has one year left on his current contract so Grubauer could be the future starter for Colorado. I think this was a pretty good trade for the Avalanche that will pay dividends for the upcoming season. Grubauer is coming off a one year, $1.5 million deal, and will become a restricted free agent but it's believed he will sign an extension with the Avalanche. "I'm hearing that a new contract between Avs and Grubauer is tentatively done," Tweeted Adrian Dater of BSN. "Expect something like 3×3 or slightly less." 
Now, with the 16th pick, the Colorado Avalanche select Martin Kaut from the top Czech league, HC Dynamo Pardubice, Extraliga, He played in 38 games scoring 16 points (9 goals and 7 assists). Kaut is a 6'1,"174-pound right winger who was born on October 2, 1999. The Czech native is described as a pass-first type of player that knows where his teammates are at all times. He is good at protecting the puck backchecks, which defenders sure are grateful for. He has a quick release on his shot but prefers to pass. He can be used in multiple situations and can make others around him better by his slick passing. 
I don't predict him making the team right out of camp at this point as he needs more development but you never know with the Avalanche. Regardless, I think this was a great pick for number 16. Congratulations to Kaut and welcome to the Avalanche. 
The Avalanche have picks 58, 78, 109, 140, 171 and 202 for rounds 2-7 for day two of the draft.
Want to start your sports media career? Then Join The Puck Network!
Denver Avs is part of The Puck Network, which covers the entire NHL. There are openings to cover your favorite team(s) and earn school credits! If you are interested, then apply by filling out the form here: Join Our Team. What are you waiting for? Start your sports media career TODAY!
June 23rd, 2018
PICK A TEAM